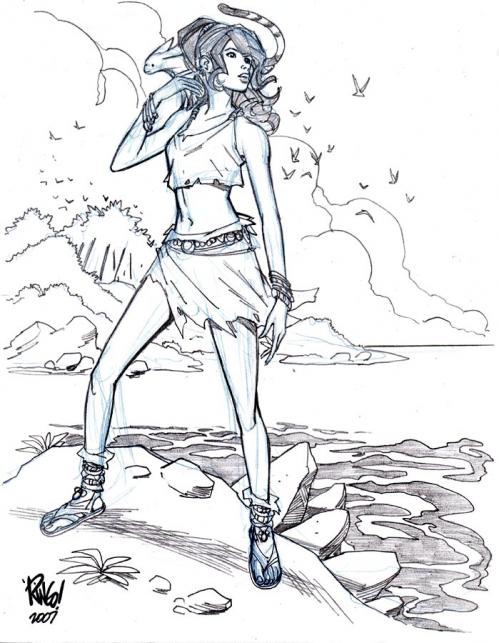 Well, today's the in which our country celebrates the Declaration of Independence of our new nation from British rule in 1776. It's a day of fireworks, cookouts, swimming, family and friends. Me… I'm sitting here at home drawing with a LAW AND ORDER TV marathon playing on TNT in the background. I'm trying to wrap up some cover work for a couple of independent (hey… that kind of ties in to the holiday, huh…?) comics I promised to do before plunging headlong into my next project that will keep me chained to the drawing table for most of the rest of the year. I don't know how many of you will actually be checking in here on the old site today since most folks have the day off…. but I thought for any of you who DO stop by… I'd post another sketch of the 'girl by the sea'. For those folks who might not be around a computer today, then there'll be something for them to see tomorrow.
OK… I'm keeping it brief today. For those of you who are taking part in the Independence Day festivities, have a great time.
This is Entry 396 (T-MINUS 3 TO 400).
Mike