Yesterday, I did a couple of quick sketches for stuff that caught my attention while I was visiting some of my usual stops on the web. I did them very quickly… and they were fun to do, so I thought I would share them with you here today.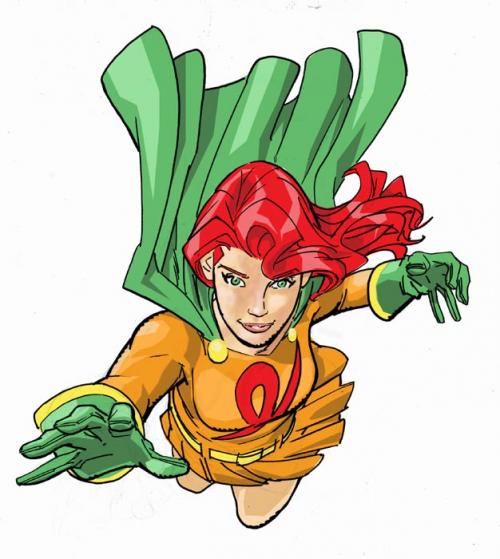 This first one is a sketch of EDITOR GIRL. I frequent the IMAGE COMICS forum because, frankly, I buy so many of their books… and I'm an IMAGE alum with Todd's and my work on TELLOS. The forum is also a fun place to post… it's not one of those negative places that so many message boards end up being. In the SHADOWLINE FORUM Jim Valentino asked any artists who might be interested to draw a version of his editor Kris Simon's online avatar, EDITOR GIRL, for use in the SHADOWLINE letters pages. I thought it would be fun… so I whipped this up in about a half-hour. It was fun to do something like this in color so quickly… it makes me think about doing some comics stories like this– not worrying about being 'precious' with the work… just having fun.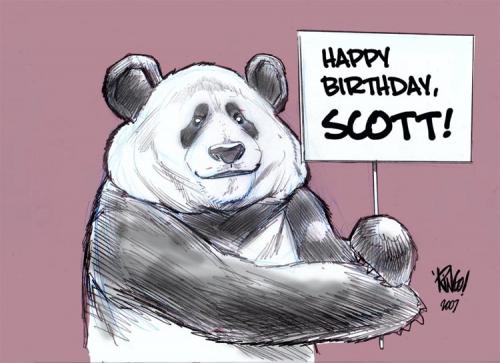 Yesterday was Scott Kurtz's (of the PVP online comic strip fame) birthday– and so I did this impromptu birthday card sketch for him that I then emailed him. An angry Panda Bear attacking Brent (one of the main characters of the strip) is a recurring gag Scott does… so I thought I'd draw a more benevolent looking Panda for him in this birthday card sketch.
OK….I hope you all have a great weekend.
This is Entry 352.
Mike