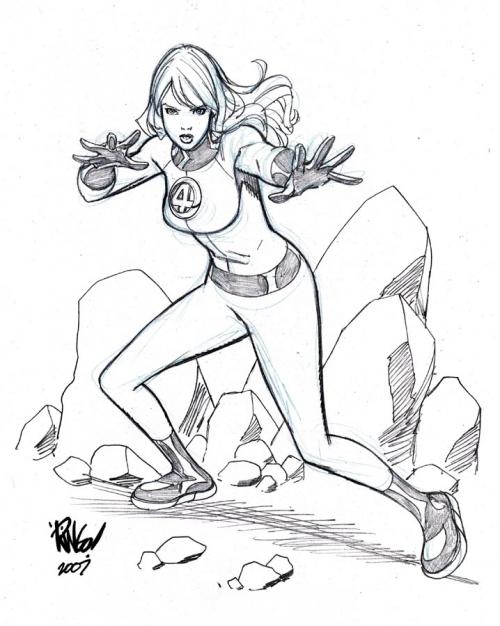 HEROES CON 2007 is happening this weekend… and so I'm juggling work and getting things ready for the drive down to Charlotte on Thursday. This is the 25th (Silver) anniversary of the show… and it's my 22nd year in a row attending the convention. HEROES CON was actually my very first 'big show' experience. I had been to many one-day shows at small hotels over the years… but the show in 1985 was the first time I had driven any kind of distance to a larger weekend show in (what seemed like) a distant city. My old buddy Paul Rogers and I made the trek down from Virginia and were both blown away by the experience. We've both been back every year of the show since that time. I'm now a comic book artist– and Paul is a comic book retailer in our home town area. Comics have had quite an impact on our lives– and HEROES CON has been one of the biggest components of why we love them so much. It's a show with a wonderful family atmosphere– and it's comics-centric. Shelton Drum (HEROES founder) has had some media folks as guests in the past– like Lou Ferrigno who played THE HULK on TV– but these folks have always had a comic book tie-in. Even Rosario Dawson, who's returning to the show for her second year in a row– and is one of the biggest stars in Hollywood these days– has her own comic book out now and is attending the show to help promote it. HEROES CON is a really terrific show– so if you've got the time, head out to attend… you'll enjoy yourself for sure.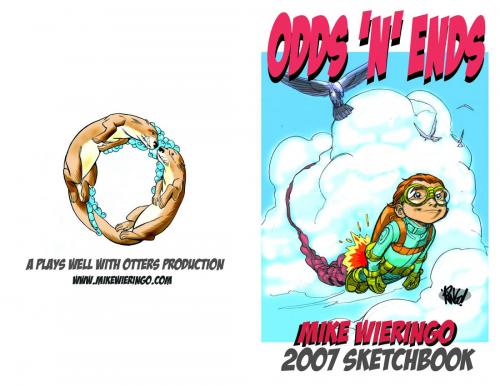 This year I'm not even going to try to take commissions for sketches at the show. Over the years, I've had more and more difficulty getting any larger sketches done as I've had more comics published– and had more folks bringing those comics to me to get signed at cons. It really hit home last year when I took on a list of about a dozen folks who wanted sketches done– and I only got 2 done the entire weekend. There are also a lot of folks who try to get free head sketches at shows. I stopped doing those for a few years as well– but last year, I offered a sketchbook for sale, and I told everyone who wanted a head sketch that I'd do one for them if they bought the sketchbook. It worked out well for everyone– and so I'm doing that again this year. This year's sketchbook– entitled ODDS 'N' ENDS– is a more elaborate product. It's 48 black and white interior pages with a full color cover– and perfect bound. Rico Renzi and the great folks at INDIGO INK DIGITAL PRINTING did an amazing job… the book looks amazing. I'll be selling it for $20… and like last year, everyone who buys one will get a head sketch with it. I'll also have some prints and a little bit of original art for sale… but not much.
OK… I'll have another post on Wednesday– and then that'll be it for about a week while I'm at the show.
This is Entry 388.
Mike