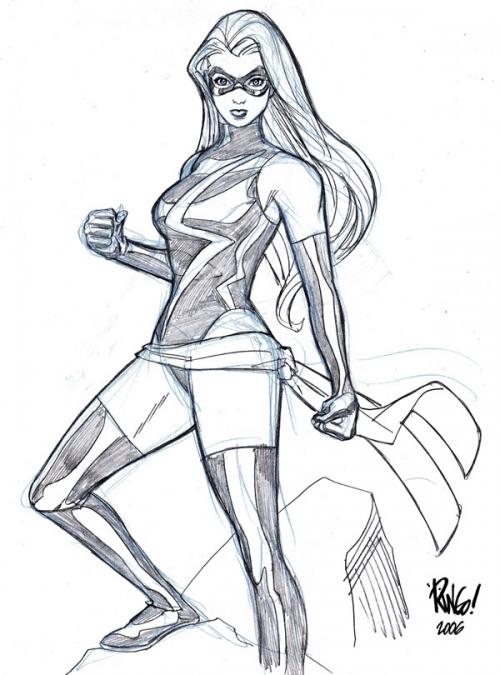 Since Marvel has released its November solicitations online at this point– for those of you who might not have seen them, I can say now that I'm going to be drawing two issues of MS. MARVEL. Specifically issues 9 and 10. Back in the 70's (dating myself), I was a huge fan of CAPTAIN MARVEL (both of them, really.. but I'm talking about the Marvel version here)– and when Marvel debuted the MS. MARVEL comic, I was an immediate fan. Although I wasn't all that keen on her first costume based on her male counterpart's– only with a scarf thrown in for good measure– I still thought she was a fun character. But when Dave Cockrum came on board as penciler with issue 20 and redesigned her costume into the sleek version she wears to this day, I was REALLY hooked. So hopefully it will be fun to draw a couple issues of her new adventures. It's always neat to be able to draw a character I was into as a kid.
I've got three covers coming out the month of November. One for the MS. MARVEL book… as well as one for STAN LEE MEETS THE SILVER SURFER. I got to draw a 10 page story plotted by 'The Man' himself… and it was fun to get a chance to draw the SILVER SURFER– another character I've never had the chance to draw (except for a flashback panel here or there) before.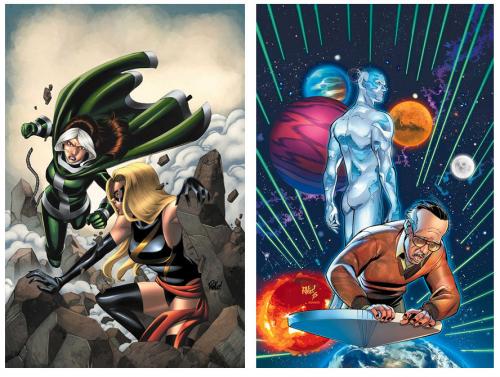 Finally, I'm doing covers for an M2 UNIVERSE mini series called AVENGERS NEXT. I've posted all three covers here for you to see, if you haven't already.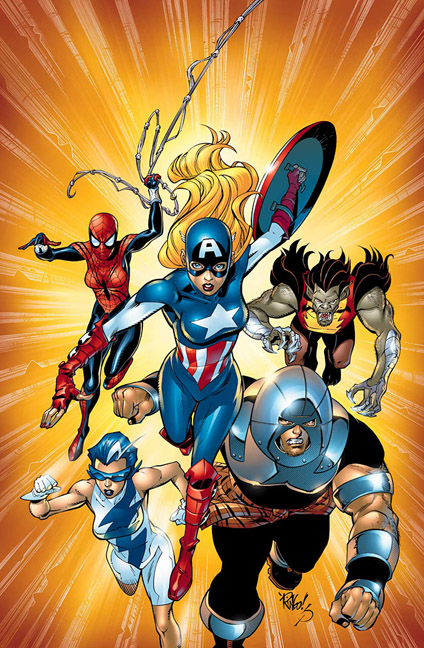 That's it for today.
This is Entry 269.
Mike