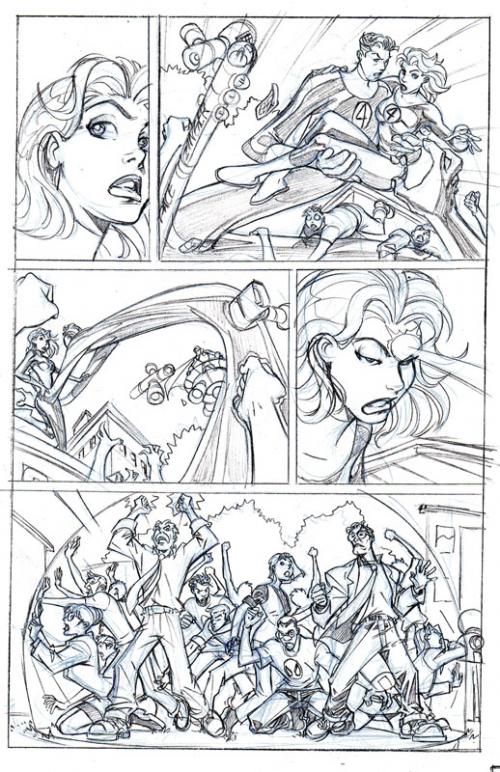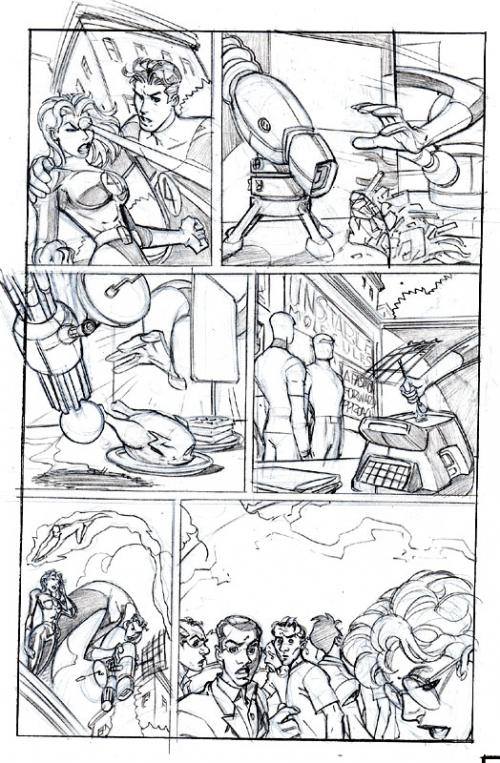 These are the third and fourth pages of the unused art for the MARVEL/UNIVERSAL ISLANDS OF ADVENTURE FANTASTIC FOUR portion of the comic book. Someone in the comments section of the previous post remarked that these pages/layouts seem quite a bit more cartoony than my present work and asked if that was a conscious decision on my part. Actually, no…. the simple fact is that my work during this time had become very cartoony all on its own without me even thinking about it. I was working on, I think, SENSATIONAL SPIDER-MAN at the time… and I was entering a very cartoony and animated phase for my work during that period. Looking at the energy and fun of these pages, it makes me feel as though I wish I were STILL in that mode. I don't know what's caused me to move away from this type of drawing. Maybe I'll play with something like this in future work on FRIENDLY NEIGHBORHOOD SPIDER-MAN. We'll see.
I recently did a phone interview with John Siuntres for his terrific podcast interview site WORDBALLONS.COM. John's a radio sportscaster who's done work for CBS, FOX SPORTS and ESPN. He's also a huge comic book fan– and he's very knowledgeable and enthusiastic about that subject. It was a blast doing the interview with John, so if you're so inclined, and enjoy listening to podcasts, go check out the interview. He's also got an amazing array of other discussions with loads of great comic book luminaries. You can spend hours listening to them (as I have….!).
OK… that's it for today.
This is Entry 170.
Mike