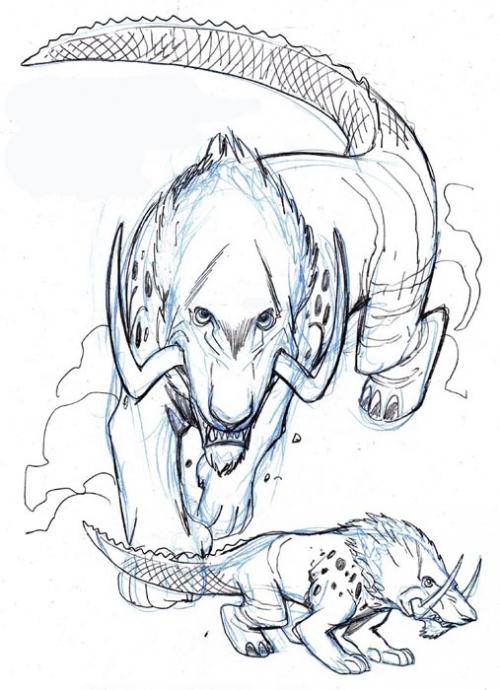 I've got a 'CREATURE FEATURE' two-fer for you today to close out the week. I very rarely give preview looks at anything I'm working on before the specific book ships. I don't know why– lots of comic book artists with blogs will often show sneak peeks of the projects their working on as they're laboring… but I've not done that much if at all. I thought perhaps I'd break that 'radio silence' for today— mainly just because I just designed these creatures and they're fresh on my mind…. and if I don't post them now, they're likely to get lost in the reams and reams of sketches, layouts and thumbnails I've got stacked around here. If I don't share 'em now, the could be buried for months before I come across them again.
I won't give you any specifics on what these creatures are and when they appear… I'll let you find out on your own. Or… maybe you'll figure it out. That's the fun of it.
OK… have a great weekend.
This is Entry 378.
Mike