I got a reminder from Dustin Harbin over at HEROES AREN'T HARD TO FIND (most folks just call them HEROES for short) that they needed a piece for their program book for the HEROES CON starting next weekend– and the subject this year is FANTASTIC FOUR in honor of the movie coming out this summer (not to mention the fact that the FF are just great characters in general). Shelton Drum (HEROES owner and all-around great guy) likes to have a unifying theme for the program book each year, and this year, it just HAPPENED to be centered around the characters starring in the comic I JUST LEFT. It's funny how things some times work out that way. So I whipped up a quick pencil sketch for them to include in the book– and I thought I'd share it here with you.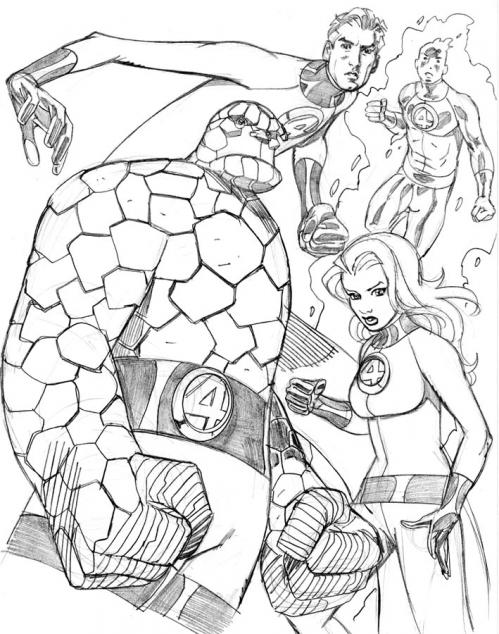 HEROES CON is always a wonderful event. I've attended the show every year since 1985– and this year, it runs from June 24-26. It'll be DOUBLY special this year, since the 24th just happens to be my birthday. I'll be 42 this year (man… old age is coming like a freight train…!)– so I'm going to treat the show as my own personal party! It WOULD have also been my 20th anniversary of attending HEROES, but they didn't have a show in 1986 for some reason…. so that distinction will have to be saved for next year's show.
Be sure to check out the HEROES site for all the information you'd ever need if you're interested in finding out about one of the greatest comic book shows in the country! Hopefully I'll see you there.
This is Entry 121
Take care…
Mike